Gags with errors
Making the leather gags can be a sewing challenge, and errors are made. Seeing they are usually almost 100% completed by the time the mistake happens, we set them aside and release a batch of them at a discount. This happens about once every 3-4 months, when we get the time to grab photos of the problem and list them. So while there may only be a few here now (or a lot if we just posted), there are usually about a dozen with every new batch.

The pictures show you the problem, and the link in the description will direct you back to our main site (in a new tab or window) if you want to read more about that particular gag.

Click on any of the small photos for a full size image.

The photos show any problems we found (and caused) and they ship in a sealed clear bag, which once opened may not be returned.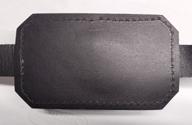 Our 499 stubby lockable gag . Stitching went crooked.
We are sorry, this close out item is gone.
We will remove it from our site shortly

#668 - $52.95 &nbsp Sale price &nbsp$26.48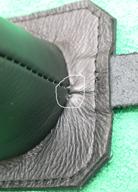 Our 314 huge lockable gag . Stitching went crooked.
We are sorry, this close out item is gone.
We will remove it from our site shortly

#571 - $56.00 &nbsp Sale price &nbsp$44.49